The singer Zlata Ognevich supports the Ukrainian brand Gelius
ZLATA OGNEVICH is a famous singer, author and possessor of an incredible voice that mesmerizes and flows from the soul of the singer to the listeners.
Zlata Ognievich is the winner of many awards, the winner of the show "Mask", the main bachelor of the country, the bronze winner of the Eurovision Song Contest-2013 and the first Ukrainian who sang with world stars - Andrea Bocelli and Montserrat Caballe.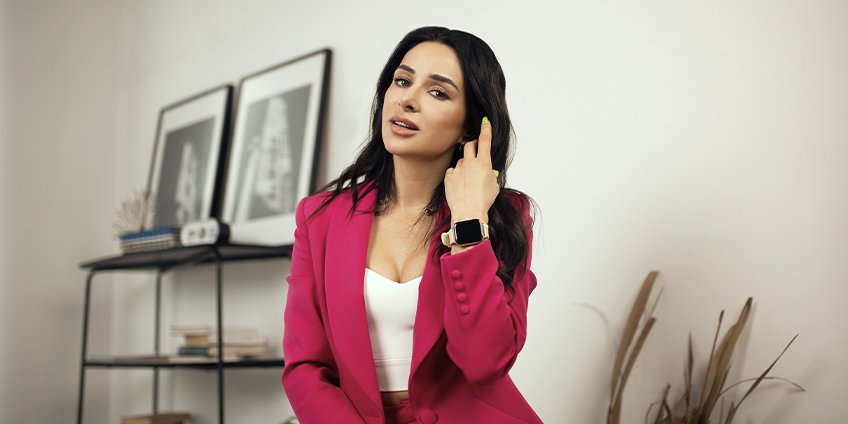 Zlata's concert program includes new songs created during the full-scale invasion: "Light", "Stork", "How should I be" and favorite hits: "Cuckoo", "Solodka Kara", "Dance" and others.
To date, Zlata continues to give her creativity to everyone, and also actively helps Ukrainians affected by the war. The singer popularizes our culture abroad. In 2022, ZLATA gave more than 100 charity concerts for the Armed Forces, displaced persons. The girl became a participant in fundraising events to help Ukraine in more than 10 countries around the world. Conducted a charity, solo concert tour "Light", where most of the earned funds were transferred to help the Armed Forces.
We are happy to share great news: singer Zlata Ognievich supports the Ukrainian brand Gelius. We are sincerely glad to cooperate with talented, nice and famous people who inspire us to new achievements, plans and accomplishments!
Follow our news and social projects! A lot of intriguing and interesting things are waiting for you!
Together we are approaching Victory!